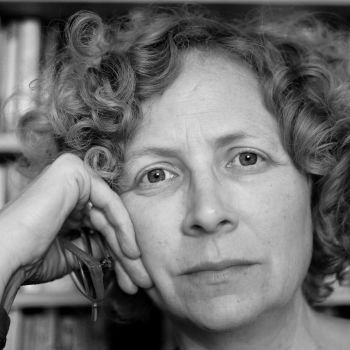 Alice is a writer, editor and plantswoman from Cambridge. She is the author of Think Thing: an ecopoetry practice, (Elephant Press, 2021), With Love, (Live Canon, 2020) and Dear, (Magma, 2019). She runs The 57 Poetry Collective in Cambridge and is the editor of DIRT with Dialect Writers. She graduated with Distinction from the Creative Writing Poetry MA at UEA in 2018. She was shortlisted for the Ivan Juritz Prize 2018 for the p0_EM experiment in fractal poetics. She collected climate rebel stories for Channel Mag and was delighted to co-edit Magma 78: Collaborations issue (Nov 2020).
She believes in putting hope into action. She is a co-founder of On The Verge Cambridge actively increasing plants for pollinators throughout the city. River Cam Erasure is a protest poetry project raising awareness about damage to the Cam's chalk stream ecosystem.
In Nov 2021 she was the grateful recipient of a DYCP grant from Art Council England to write her second collection.

Poetry Books
With Love, published by Live Canon, 2020.
Winning collection in the Live Canon Collection Competition 2020, judge Glyn Maxwell.
With Love, is both deeply affecting and engagingly mischievous. Some poems come scaffolded with notes more lyrical than the poems, others are one breath, others one word-per-line, and every single title begins with the word love. Many poets play these games, but Alice Willitts' purposes are serious and exacting, her effects memorable and moving. - Glyn Maxwell
Dear, published by Magma, 2019.
Winning pamphlet in the Magma Pamphlet Competition 2018, judge Magma Board.
The poems in Dear, can neither be classified as grief poems nor eulogy, yet they manage the intensity and ecstasy of both. These are poems of embodiment, evoking the presence of something which is disintegrating or already gone; they do not seek to mend what is broken but rather to see it absolutely in its beautiful broken state. - Cheryl Moskowitz
Places of Poetry, Mapping The Nation In Verse, ed. Andrew McRae, Paul Farley, Oneworld Publications, 2020
I'll Show You Mine, A Journal Of Sex Writing, Dec 2019. Shortlisted poem published in the journal. Judge, Andrew McMillan.
cwpoetics experimental poetics collaboration, p0_EM, 2017/18
SELECTION OF PUBLISHED POEMS
Prototype 3, 2021
Tentacular Issue 7, Spring 2021
EcoTheo Review, Summer Issue 2020
Poetry Birmingham Literary Journal 4, Spring 2020
Finished Creatures 3, Spring 2020
Places of Poetry pinned poem, 2019
Places of Poetry pinned poem, 2019
I'll Show You Mine shortlisted, 2019
---
Read some poems here.
Non-fiction
Think Thing: an ecopoetry practice, Elephant Press, 2021, a hybrid essay-poem-interview exploring the ecopoetics of composite ecopoet kin'd & kin'd
Articles
The Pink Pathway, micro-essay, One Hand Clapping, 05/12/21
Co-editor Magma 78: Collaborations issue which includes interviews with poets SJ Fowler, kin'd & kin'd and Jess Chandler of Prototype publishing, written by Alice Willitts.
"Treat Every Place as the Centre", Channel Mag, 2020
"What Breaks Your Heart?", Channel Mag, 18/10/19
DIRT poetry
In May 2020 JLM Morton and I launched the plantable poetry project DIRT. It's a new poetry imprint from Dialect for environmental poetry written in collaboration, and inspired by climate science, that will literally go back into the earth. We raised funds with a fantastic, crowdfunded campaign that enabled R&D for the publications and funded the prototype, a collaboration called Chapel. We now have a Substack to keep in touch with the growing DIRT community.
Blogs:
https://www.dialect.org.uk/blog/dirt
https://www.livecanon.co.uk/blog/dirt-alice-willitts
https://www.dialect.org.uk/blog/dirt-plantable-poetry
Social Media
Vimeo Visual projects and poem films
Twitter @willittsalice
Instagram @poetalicewillitts
Facebook Alice Willitts Poet
Reviews
"Some books are so entirely themselves as to almost defy review... Poets make 'bad liars' because they see the necessary interconnectedness of everything, and the need for mending the weave. The great strength of With Love is that it reminds us of this vision; it may be that poetry makes nothing happen, but it can point us to what is happening beyond our notice."
Read the full review of 'With Love,' by Billy Mills on his lively and astute blog Elliptical Movements.
Other Projects
Something Light Written
(working title) 3 May 2023 - present, work in progress.
Collaborative, durational piece with Clare Whistler responding to fifteen photographs of fallen leaves by Ann Hamilton.
15/16th June 2023 - live editing and performances at Elspeth Owen's Open Studios, The Pavilion, Granchester, CB3 9NQ
Immersions: Into the River Cam, Robinson College, Cambridge
June 22nd-26th 2022
https://www.mattieocallaghan.com/curatorial-projects/immersions