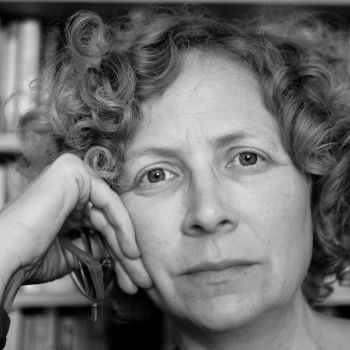 Alice is a writer and plantswoman from Cambridge. She is the author of Dear, (Magma, 2019) and graduated with Distinction from the Creative Writing Poetry MA at UEA in 2018. She was shortlisted for the Ivan Juritz Prize 2018 for the p0_EM experiment in fractal poetics. She runs the #57 Poetry Collective and is collecting rebel stories in the climate emergency. In gardening, she makes playful gardens for people who love plants and transforms public spaces into wild and wonderful playgrounds.
Poems
Dear, published by MAGMA, 2019. BUY NOW
Winning pamphlet in the Magma Pamphlet Competition 2018.
The poems in Dear, can neither be classified as grief poems nor eulogy, yet they manage the intensity and ecstasy of both. These are poems of embodiment, evoking the presence of something which is disintegrating or already gone; they do not seek to mend what is broken but rather to see it absolutely in its beautiful broken state.
Places of Poetry, Mapping The Nation In Verse, ed. Andrew McRae, Paul Farley, Oneworld Publications, due Autumn 2020
Writing Places, anthology, UEA Publishing Project, due May 2020
No News, ed. Shane Strange (Australia), Alvin Pang (Singapore), Paul Munden (UK), Recent Work Press, due April 2020
I'll Show You Mine, A Journal Of Sex Writing, Dec 2019
UEA MA Anthology, published by Eggbox Press, 2018
cwpoetics experimental collaboration p0_EM, 2017 - ongoing
---
Finished Creatures 3,
Places of Poetry pinned poem, 17/10/19
Places of Poetry pinned poem, 15/10/19
I'll Show You Mine prize, shortlist, 30/9/19
Places of Poetry pinned poem 7/6/19
Dying Matters awareness week, 14/5/19
Magma 73, Changeling, Spring 2019
Video , Mother's Day, 2019
Riggwelter Issue 20, 1/4/19
Ink, Sweat and Tears 7/12/18
The Writer's Cafe, Issue 14 Frost and Dew, 17/12/18
Burning House Press, Facing Up To The Future Edition with guest editor Paul Hawkins, 11/18
Video, (i) collaboration, Norwich and Norfolk Festival, 2018
---
Articles
"What Breaks Your Heart?", Channel blog, 18/10/19
Events
Chener Books, Magma Poetry Competition Reading, 14 Lordship Ln, East Dulwich, London SE22 8HN : 7pm, 09/01/20. Free. Book online.
Byte-sized Poetry workshop for New Tricks, The Book Hive, Norwich, 6.15 - 7.30pm, 21/11/19. Free. Book online.
Rebel poems, St James' Park, Trafalgar Square, London, October Rebellion, 2019
Poetree weekend workshop, Wonder Of Wood Festival, Cambridge, 14-15/09/19. Beautiful weekend of teaching under the Poetree.
Torriano Meeting House, 99 Torriano Avenue, Kentish Town, London NW5 2RX 19.05.19, 7.30pm: Reading from Dear, with Cheryl Moskowitz
Dying For Life, Arthur Rank Hospice, Cherry Hinton Road, Shelford Bottom, Cambridge, CB22 3FB, 11.05.19, afternoon: Reading from Dear, and chatting about writing about death.
Ivan Juritz Memorial service, King's College London, 10.05.19, private event.
CB1 Poetry,The Blue Moon, Norfolk Street, CB1 2LF, 24.01.19, 8pm: one of the Stanza Cambridge readers